Regular Group Program
Regular Group Class is designed for adults regardless of gender, age or size as acrobatic moves or brute force don't play a crucial role. The philosophy in Practical Wing Chun techniques are based on logic, science and not fighting force, but rather using the opponents force against themselves. With this in mind we will provide our students with the best possible tools if they should ever face a dangerous situation.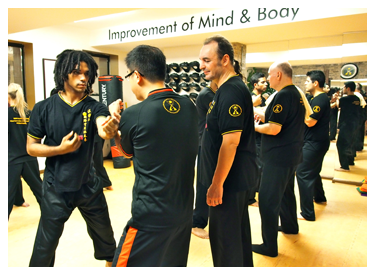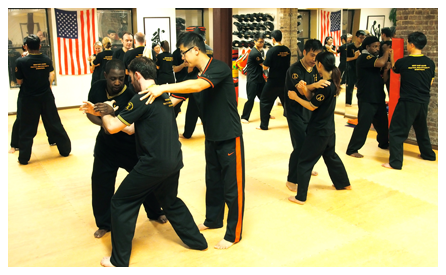 Children's Program (8 — 12 Years)
Practical Wing Chun Children's program is designed for children to learn self-defense in an effective, safe and fun way, reassuring concerned parents about their children's safety. We teach children the importance of escaping any threatening situation without turning to violence, as this is the ultimate aim. By learning Practical Wing Chun the children also develop positive and healthy values such as:
Confidence
Respect
Courage
Teamwork
Concentration and Focus
Awareness and Alertness
Self discipline and Control
Preparing them for a lifelong success!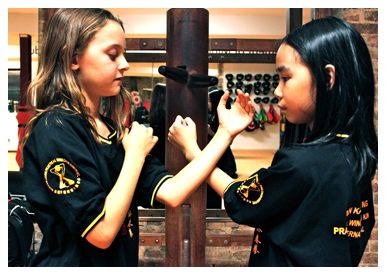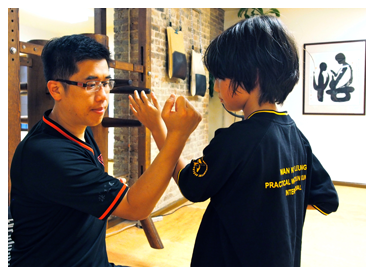 Conditioning Class
This 30-minute class is strategically designed to offer our students a healthy dose of high-density training, which will be a great addition to our martial arts practice. New challenges will be introduced to increase strength and speed. Qi-gong practice will also be incorporated in this class to help improve not only external energy, but internal energy as well! Stretching is another key element in this class to increase flexibility.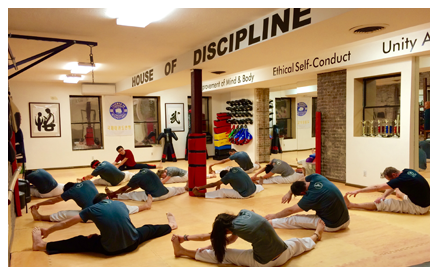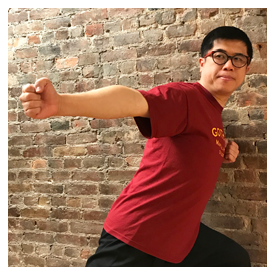 Instructor Training Program (ITP)
This is a great opportunity for students who are interested in learning more about Practical Wing Chun, accelerating their training and becoming instructors. The Practical Wing Chun Instructor Training Program is designed to qualify students to be assistant instructors in class and potentially become instructors of new Wan Kam Leung Practical Wing Chun Kung Fu branches by providing them with high quality training and instilling Practical Wing Chun theories, skills and attitudes needed for the high proficiency in Wan Kam Leung Practical Wing Chun Kung Fu. Our training will emphasize leadership, teaching skills, adult learning and traditional Chinese culture needed by a Kung Fu teacher. This is an on-going training program that covers a variety of subjects including forms, footwork, San Sau, and Chi Sau. ITP students will also serve as assistant instructors in training during group classes. Upon successful completion of the program, each student will receive a certificate of completion approved by Grandmaster Wan Kam Leung and will be officially recognized as an instructor of the form.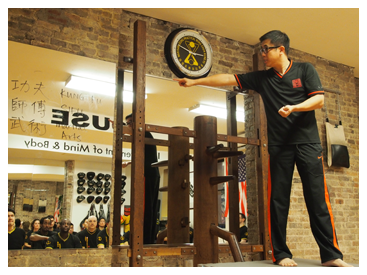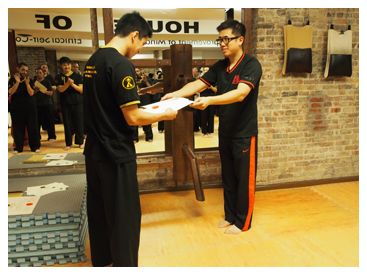 Private Lesson
Better results in less time!
In addition to the Wing Chun classes you attend, we highly recommend private lessons. Private classes are for everyone regardless of level, age or any other conditions. More and more people become aware of the great progress that can be achieved through private lessons, so don't miss out on this opportunity.
What is a private lesson?
In private lesson, the instructor will be both your teacher and training partner at the same time.
The structure of private lesson and lesson content is based on your timed goals for success within this martial art. That way you get quick and measurable results and the desire to continue and push further than you could imagine.
How can private lesson benefit you?
To get answers to all the questions you will not have time to discuss in a normal group class.
To thoroughly check your current knowledge and understanding of the system.
To increase the pace at which you learn and integrate the system.
You will gain a deeper understanding of the specific skills that are expected of you, regarding on your level within the system.
You will gain a more profound understanding of specific technical details that make a big difference.
Regularly attending private lessons ensures you maintain and increase the right focus and gain results at a much faster pace.
You will really understand the coherence of the system through teaching principles, strategies and structure.
You will be corrected on all the technical problems that you have that cannot be properly addressed in a normal group class.
You will see, feel and hear what is right and have explained the scientific and the philosophical theory that makes the big difference.
If you do not have the opportunity to participate in enough group class hours, you can use private lessons as a supplement to bring you up to speed or even in front of your fellow classmates.
Based on your goals and motivations the instructor will write out a tailored training schedule with you. Your instructor will guide you through a motivating, safe and effective class. The lesson can include illustrations, explanations and various other information that is specifically relevant to you, but most of all, it will be about training on all the right things that you need.